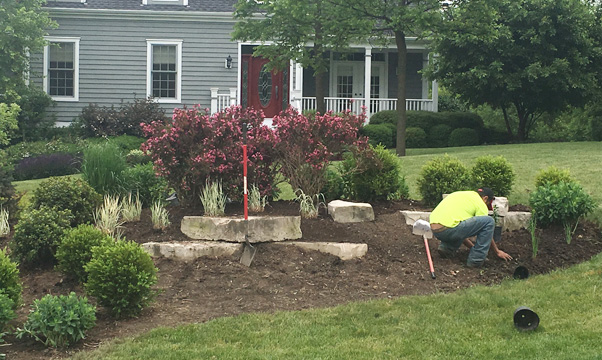 Landscape, Hardscape
& Nursery Services in IL
Design your upcoming outdoor living space by trusting in our varied areas of expertise & vast experience. As we have been doing this for many years now, we understand the market in the area, know the client's expectations well, and know how to keep costs reasonable.
A Legacy of Six Decades
Founded in 1969, VM Landscaping & Nursery has been providing landscaping architecture, construction, and maintenance for homes and businesses in Illinois ever since. We are a family-owned and operated business.
From Conception to Completion
Our commitment to detail and craftsmanship shines through right from the conception to the completion of your project. See your vision turn into aesthetic beauty you can showcase to neighbors and enjoy for years to come!
Hardscaping & Transplanting
With our expert help, you can also complete your stone or brick hardscape and transplanting projects. Keep your property looking lush and colorful as you employ a multitude of helpful gardening tips provided by our professional & knowledgeable staff.
Contact us to begin our journey together from conception to consultation to completion.
About VM Landscaping & Nursery Co. in Beach Park, IL
Who We Are
Founded and incorporated in 1969, VM Landscaping & Nursery Co. provides landscape architecture, landscape construction, and landscape maintenance service to residential and commercial clients throughout the Chicago suburban area.
VM Landscaping & Nursery Co. team members are dedicated to creating and maintaining a landscape that embraces the changing of all seasons. All landscape designs are emphasized with color and texture.
For over 50 years, VM Landscaping and Nursery Co. have shared the knowledge and experience in designs that meet many different lifestyles. We take pride in the relationship we have with all our customers and the professional service we provide.
It would be our pleasure to meet and introduce ourselves and discuss any design concepts you may have.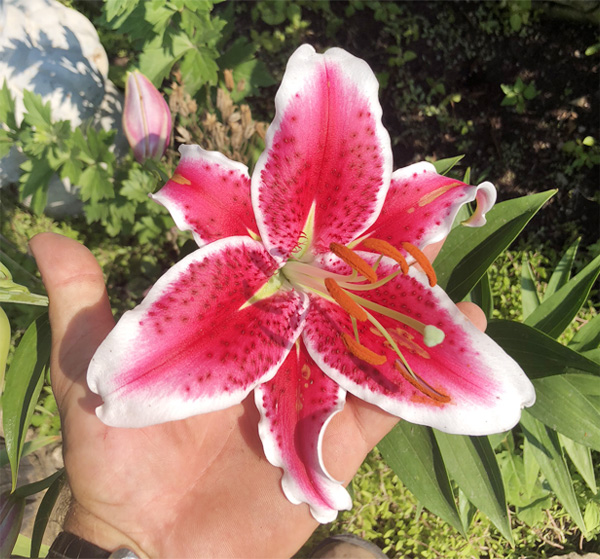 Testimonials
VM Landscaping was recommended to our company by Walgreens. Recently Walgreens has an issue with a pond and they used VM Landscaping to bring the pond back to compliance.
Millennium was appointed Receiver on a property where the pond was danger to wildlife and the residents around the area. VM Landscaping was contracted, through the Walgreens recommendation and even through VM was not quite familiar with the Receivership situation, they did the work for the benefit of all and today the pond is healthy and in compliance.
VM Landscaping notified our office of issues and has worked with us for the ongoing care of the property. We will continue to use them where we can and recommend them for any of your landscape needs.
~Wanda Spado Evangelista
Sr. VP Property Management, Millennium Properties R/E
Dear VM Landscaping & Nursery staff,
I wanted to thank you for your generous gift and excellent customer service. I definitely felt like more than just another customer. Thank you so much for your gracious donation of the crab apple tree and rose bushes. They will look beautiful at the main entrance of our church. Again, thank you for everything, and I am looking forward to furthering our relationship.
Dear Tom,
Thank you so much for the beautiful new patio and fire pit! We couldn't be more pleased with the results. Your crew worked extremely hard, and Eladio was very accommodating and took the time to discuss my ideas and explain the process to me.
Whenever a homeowner accepts a bid from a contractor, we always wonder that the actual crew will be like. Your crew always arrived on time, worked hard, and was polite and courteous. They were respectful of the yard as they worked and were careful not to damage any of the existing yard ornaments and landscaping. It was a pleasure to have them on the job.
We are thrilled with your company and will be returning to you for future projects. Thank you so much for a job well done!
Thank you so much for doing such a wonderful job installing our trees! We love how they look. Thank you for making this process so easy. We will recommend you to friends and family. Thanks Again!
~Roman & Candace/Homeowners/Beach Park
I would recommend VM Landscaping to anyone wanting to add any landscaping/hardscaping to their yard. We love our BBQ pit and have received many compliments on it from neighbors, family and friends.
~Liz & Lance/Homeowners/Beach Park, IL
Thanks again for doing such a wonderful job on our new patio. Also the new plantings! We can't wait for some nice weather so we can really start to enjoy the new back yard!
~Meg Shore
Our landscaping went from drab & dreary to fabulous & cheery. From pine trees & host as to flowering trees, azaleas, hydrangeas, rhododendrons & roses all due to the CREATIVE designs of VM landscaping! Thank you.
~Vito and Tom
We would highly recommend you to anyone who is 'wanting the best architectural landscaping and maintenance' for their company or home.
~KiraLafond/General Manager/Next Media, Pleasant Prairie, WI
We have had many positive 'before and after' compliments from our regular guests and company associates who have been coming to our hotel over the years.
~Donald Gaffney/Vice President/Sheraton North Shore, Northbrook, IL
I have observed a 100% improvement in the appearance and health of the lawn, shrubs and trees since you started caring for the grounds last spring.
~Michael B. Ruchti/President/Bridgeview Bank, Zion, IL
Love the work. It looks amazing.
~Meredith London-Orgiefsky/Pet Portraiture; Highland Park, IL
VM Landscaping and design just finished a beautiful patio and landscaping project in our home and it has totally past our expectations, the crew was amazing, always showed up on time and hardworkers. We highly recommend VM Landscaping and will continue to use in the future. Have recommend now since the job has been done to everyone. THANKS VM LANDSCAPING
~Connie and Jeff Wierema, Waukegan, Illinois
Audrey and I spent the weekend enjoying our new patio, well in and out of the rain. We are really happy with the way the patio turned out. We absolutely love it!!!!
~Tim and Audrey, Wadsworth, IL
Having seen VM Landscaping and Nursery doing beautiful work on a neighbor's front walk, I called VM to get an estimate to re-lay a garden entrance. Even though we had a small project, from start to finish, this was a wonderful experience, marked by friendliness, expertise, and concern for completing the job quickly and carefully.
~John and Debby Hudson, Winnetka, IL
Tom and his crew are fantastic. Our Patio and trees look unbelievable. They were quick and did a professional job including complete cleanup! We are thrilled. Thank You!!!
~Geri & Jerry, Zion, IL
Patios and Service Walks Powerwashed